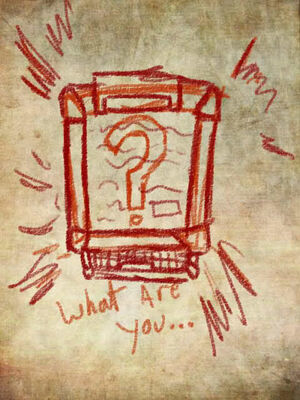 A PEA (Personal Electronic Assistant) is a technological item introduced into Everoc by the invading companies Parasol and Ballpoint, each of which have their own versions of the device.
Capabilities
Edit
The PEA is capable of, but not limited to:
Storing photographs and technical data
Recording data, both visual and audio
Making inter-universal calls
Doing mathematical calculations
Accessing data networks
Scanning a person's features to determine their identity
Running video games
Medical PEAs
Edit
Medical PEAs are variants of the common device that are oriented more towards medicinal purposes. While these have less processor power and a weaker graphical display, they are capable of performing deep scans on a living creature's tissue, to assist in a doctor's diagnosis.
Persons known to own a PEA
Edit
Ad blocker interference detected!
Wikia is a free-to-use site that makes money from advertising. We have a modified experience for viewers using ad blockers

Wikia is not accessible if you've made further modifications. Remove the custom ad blocker rule(s) and the page will load as expected.